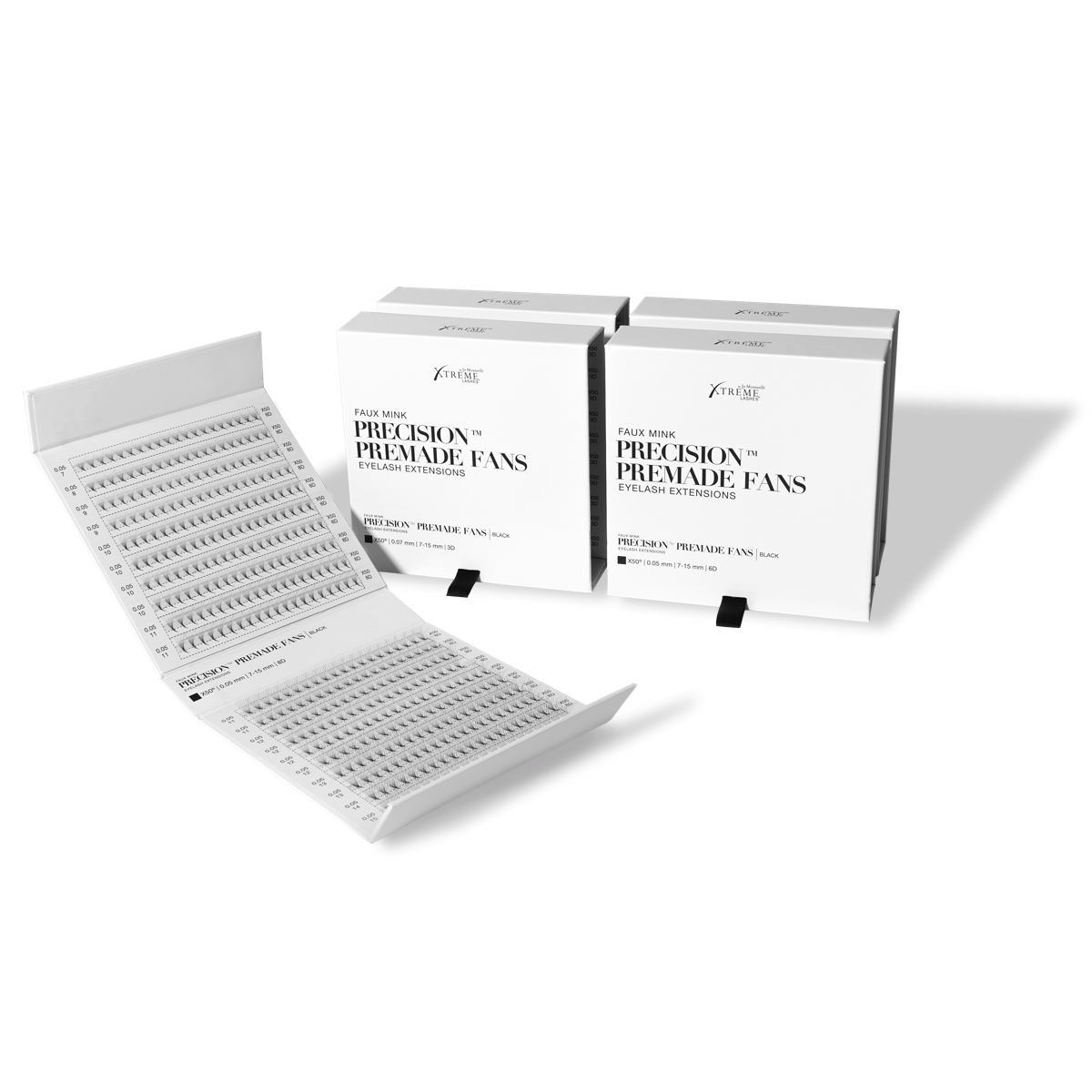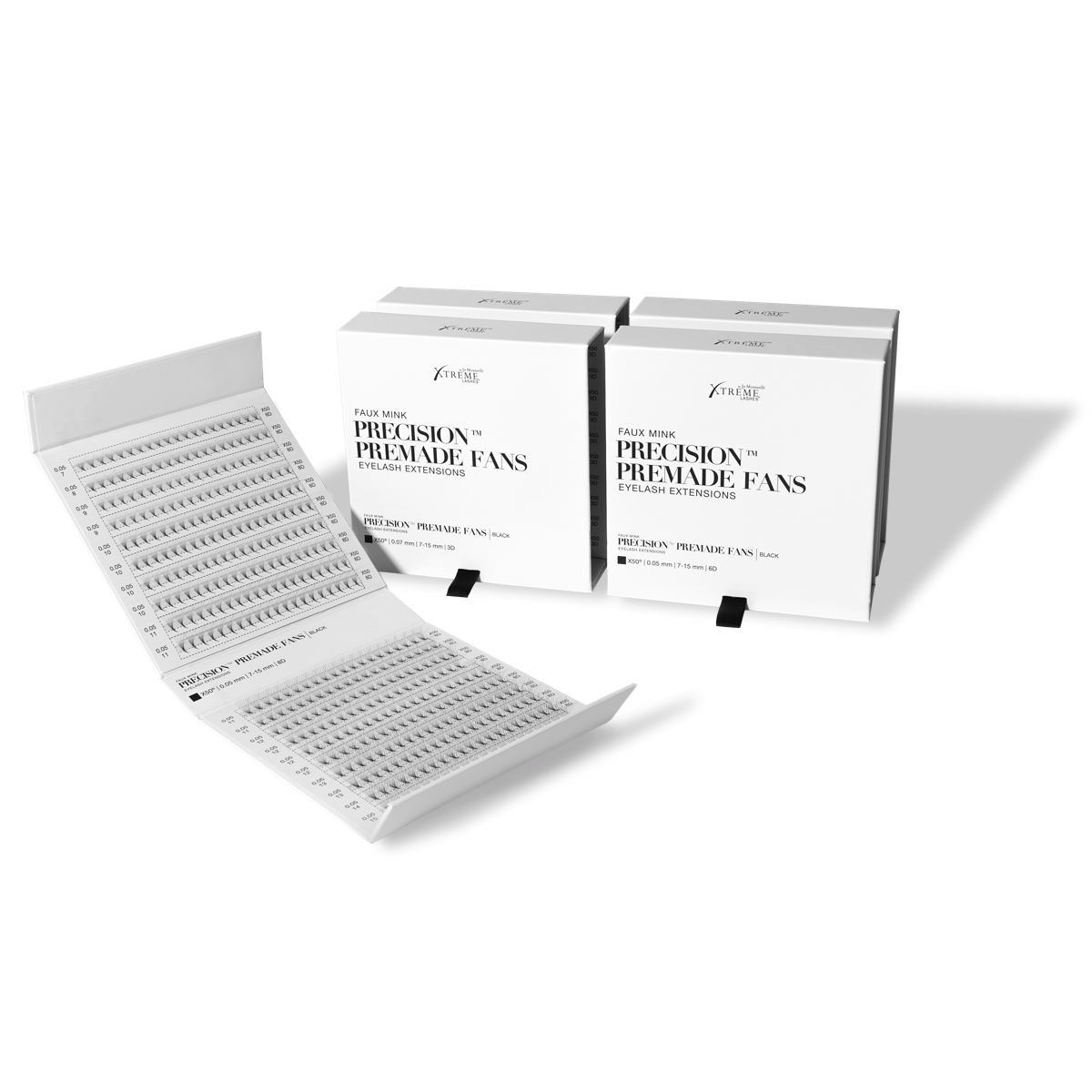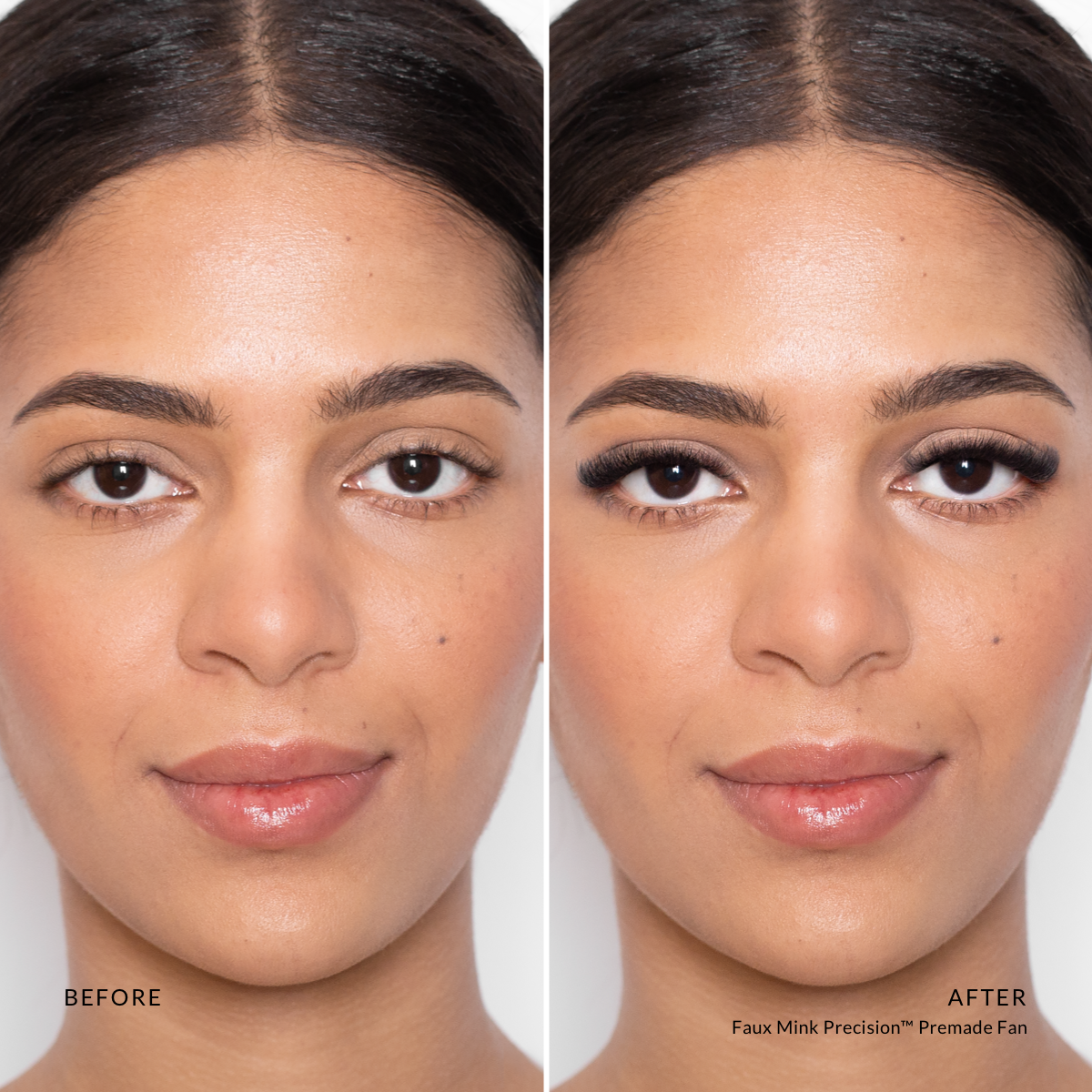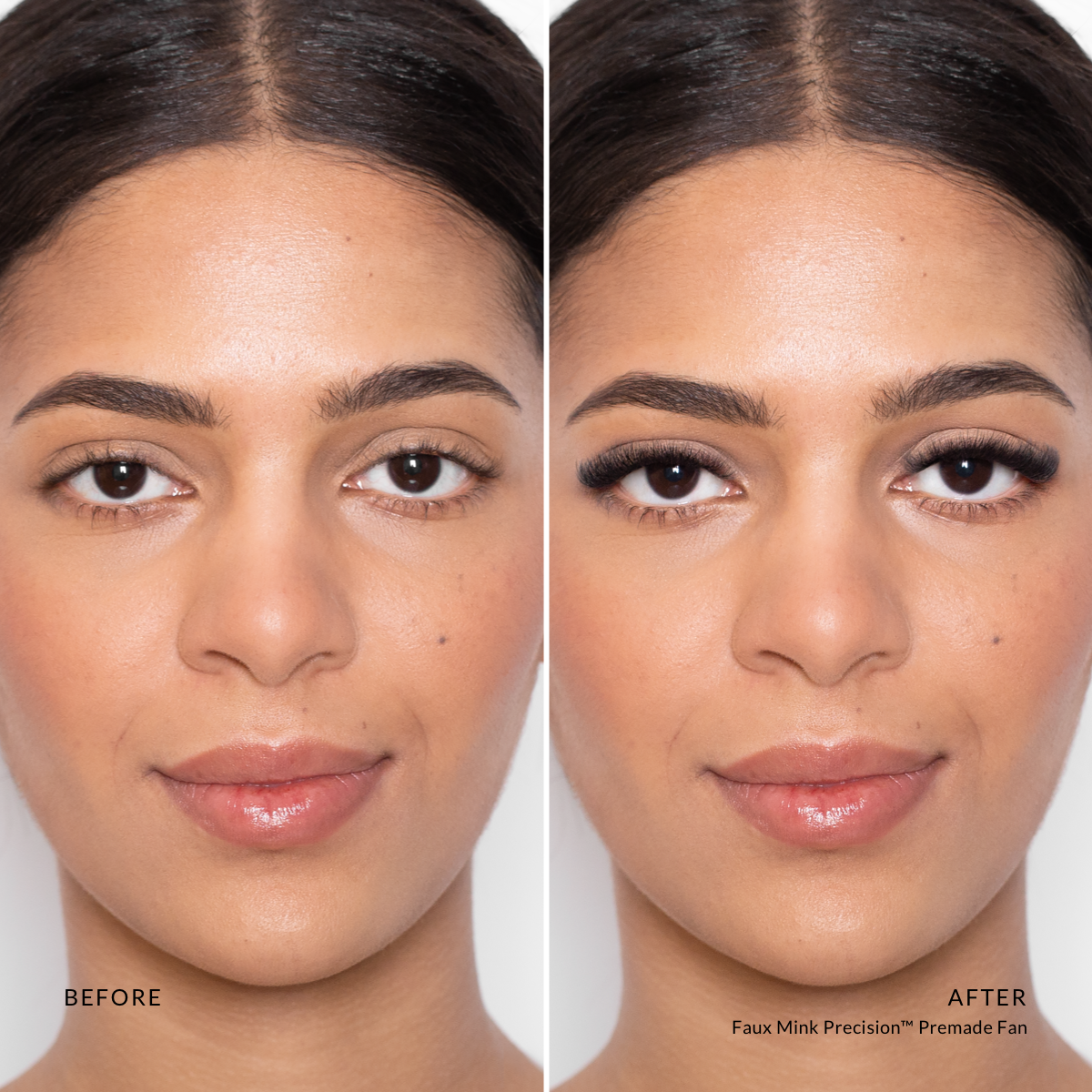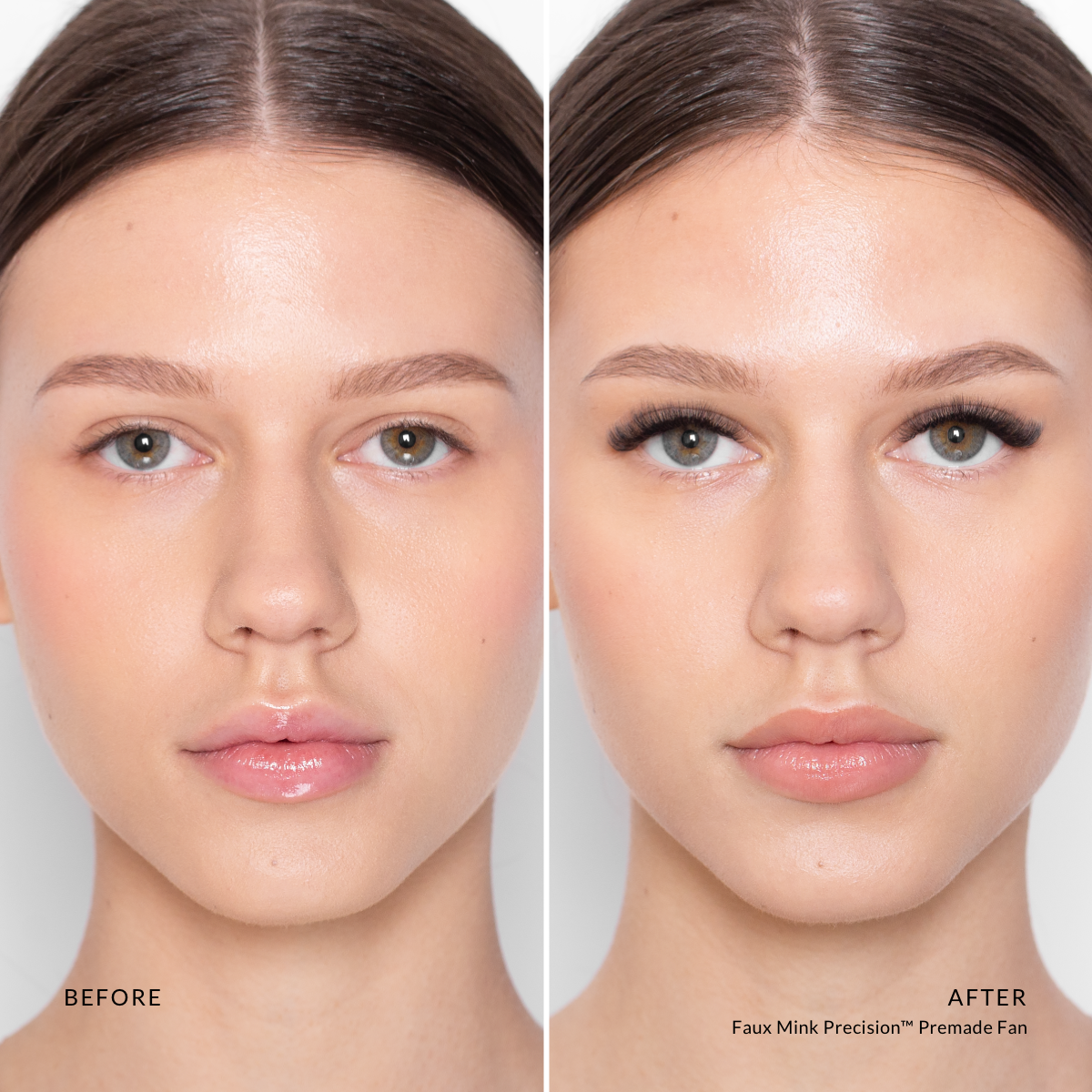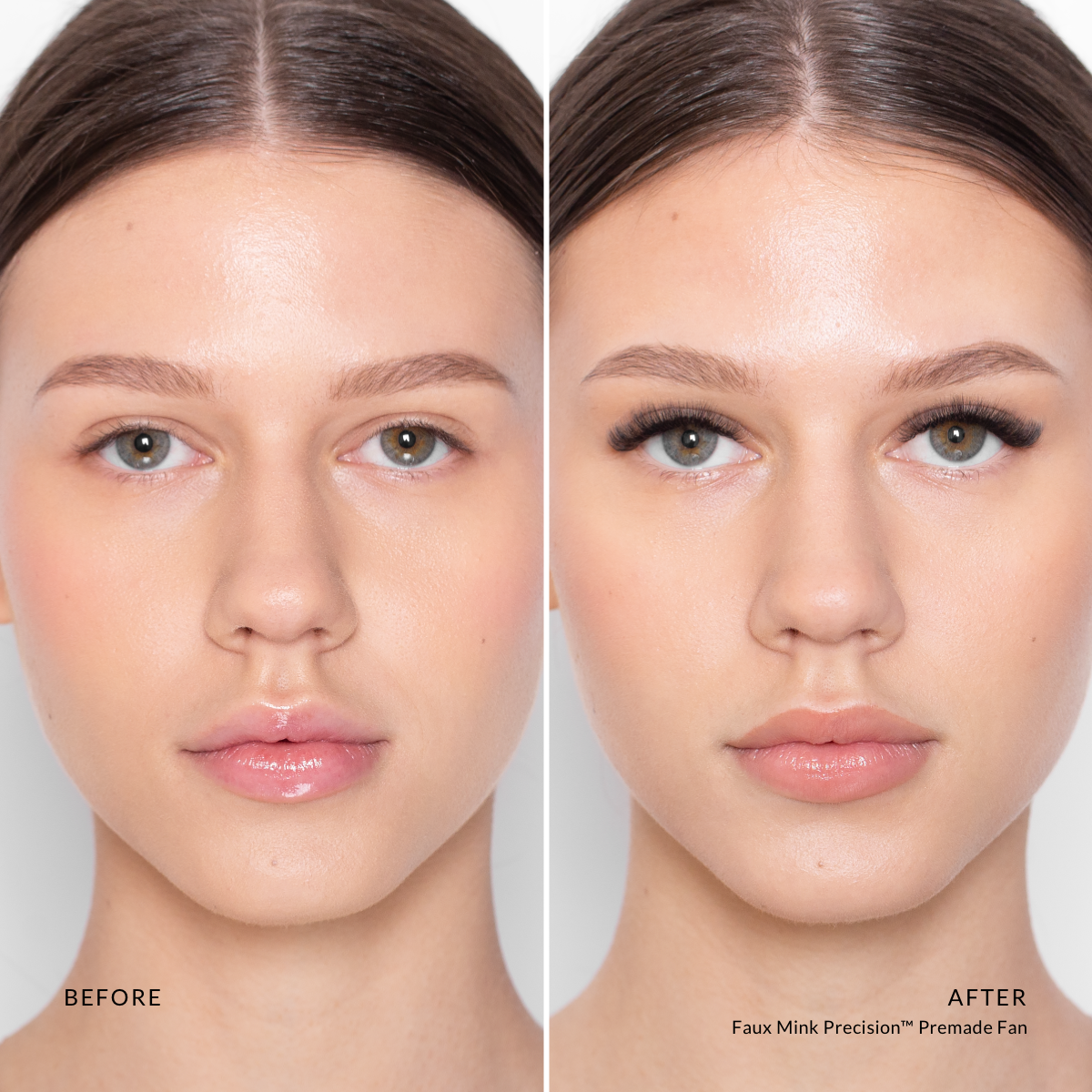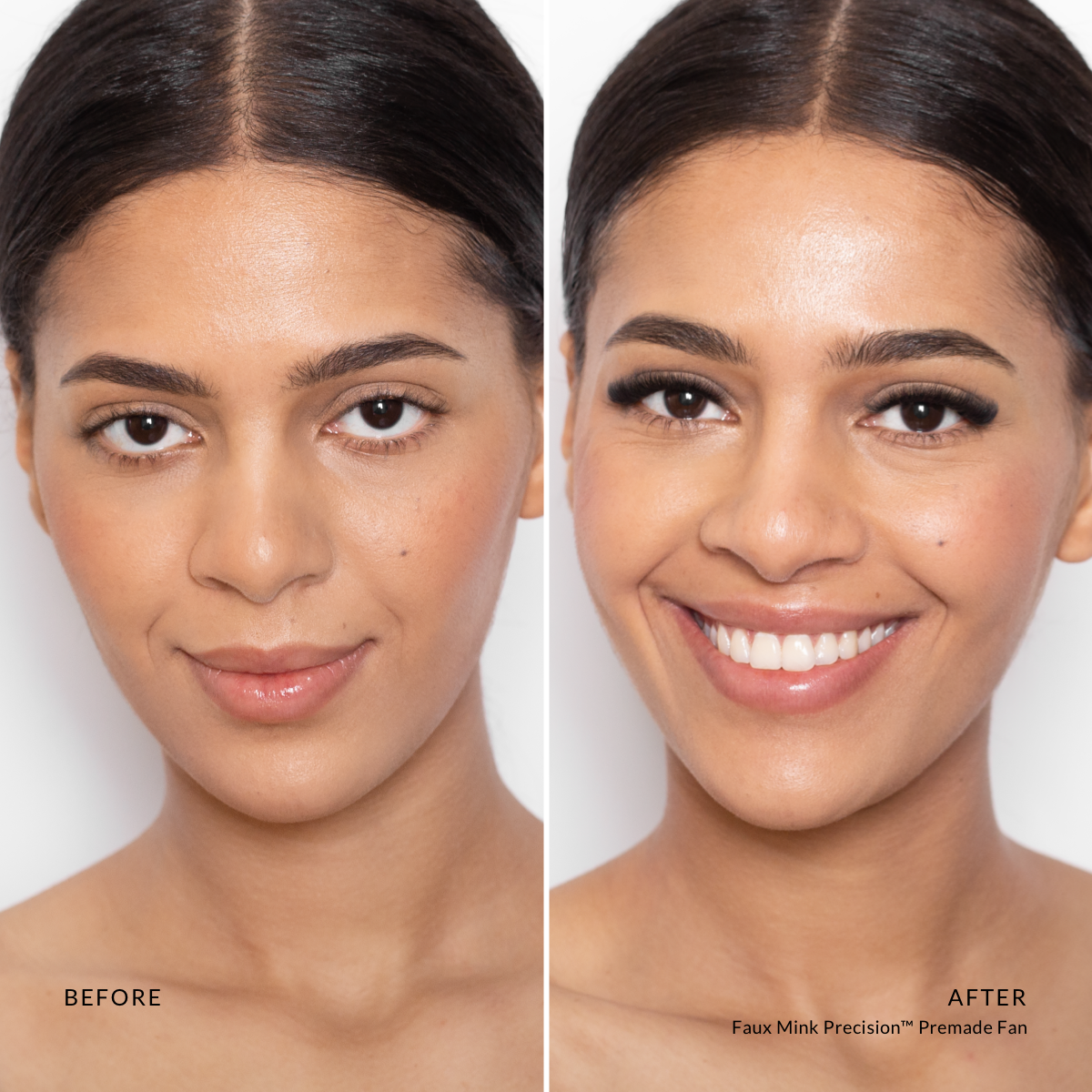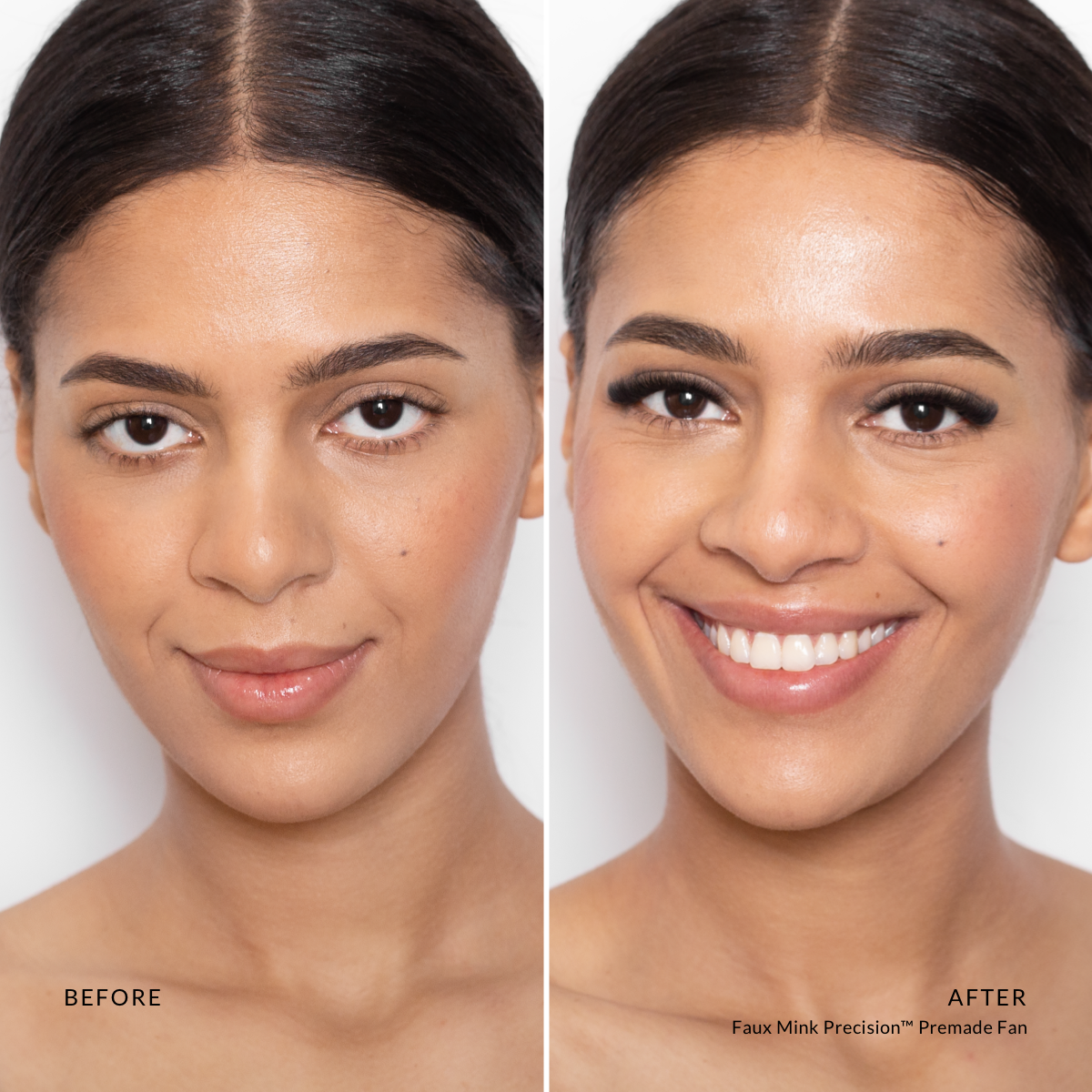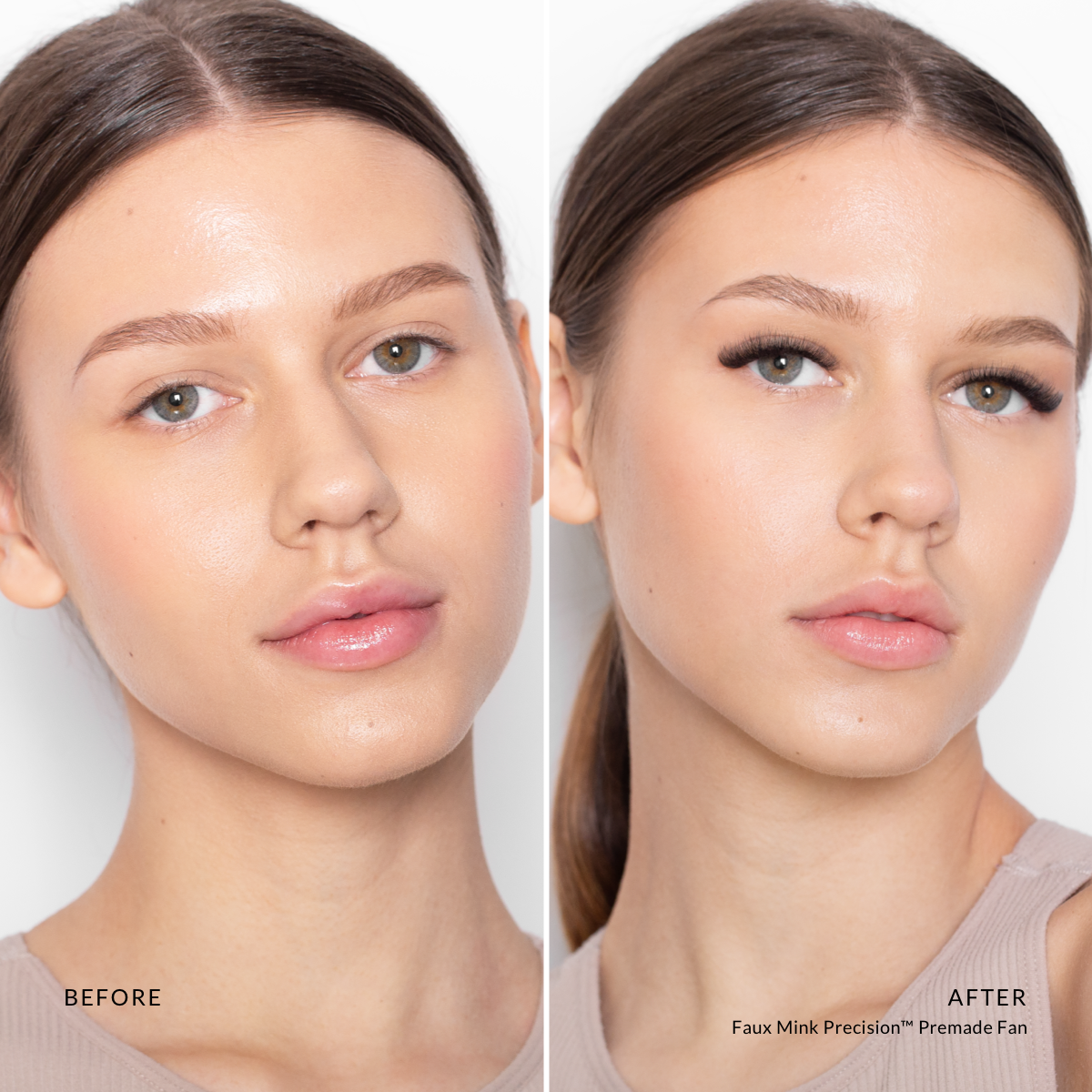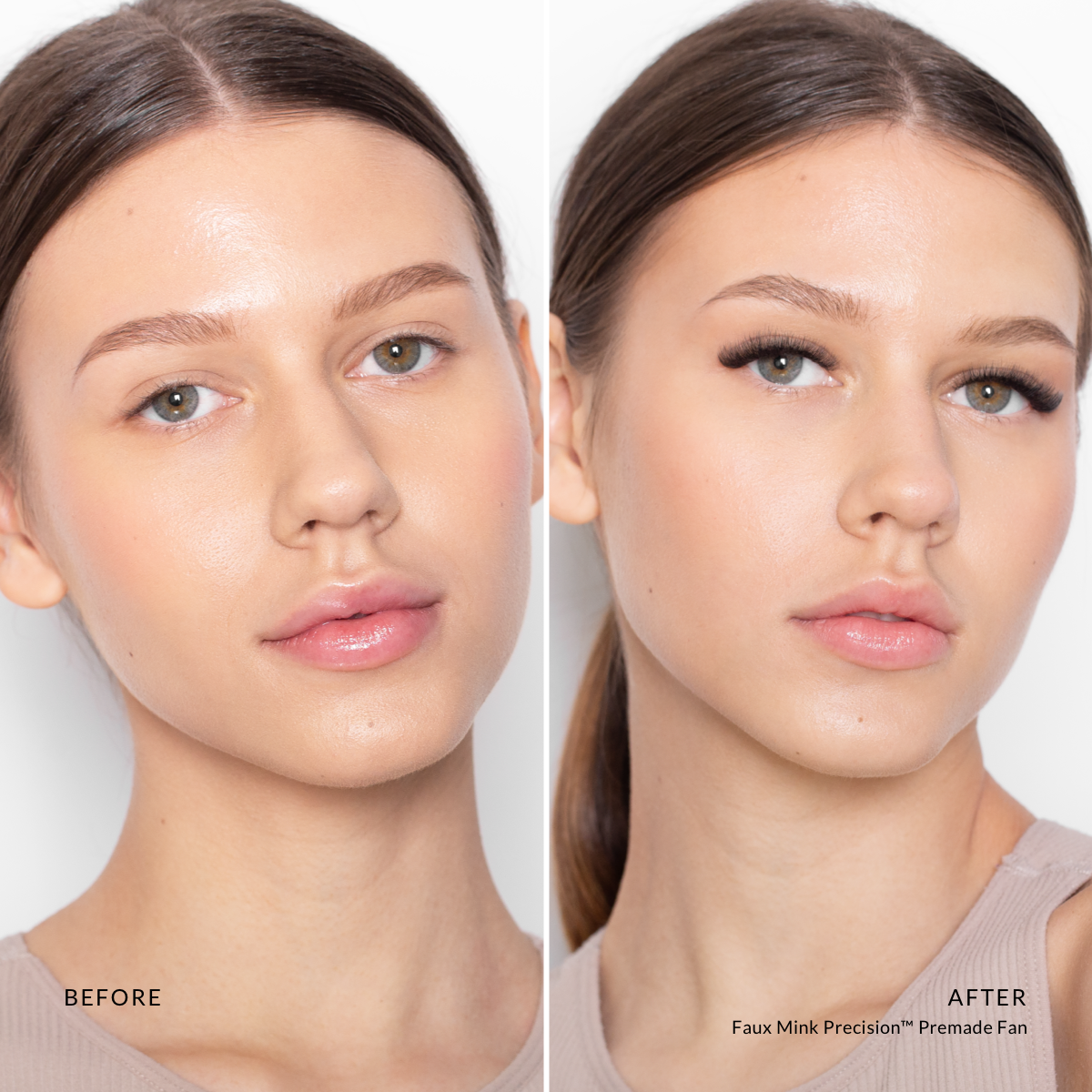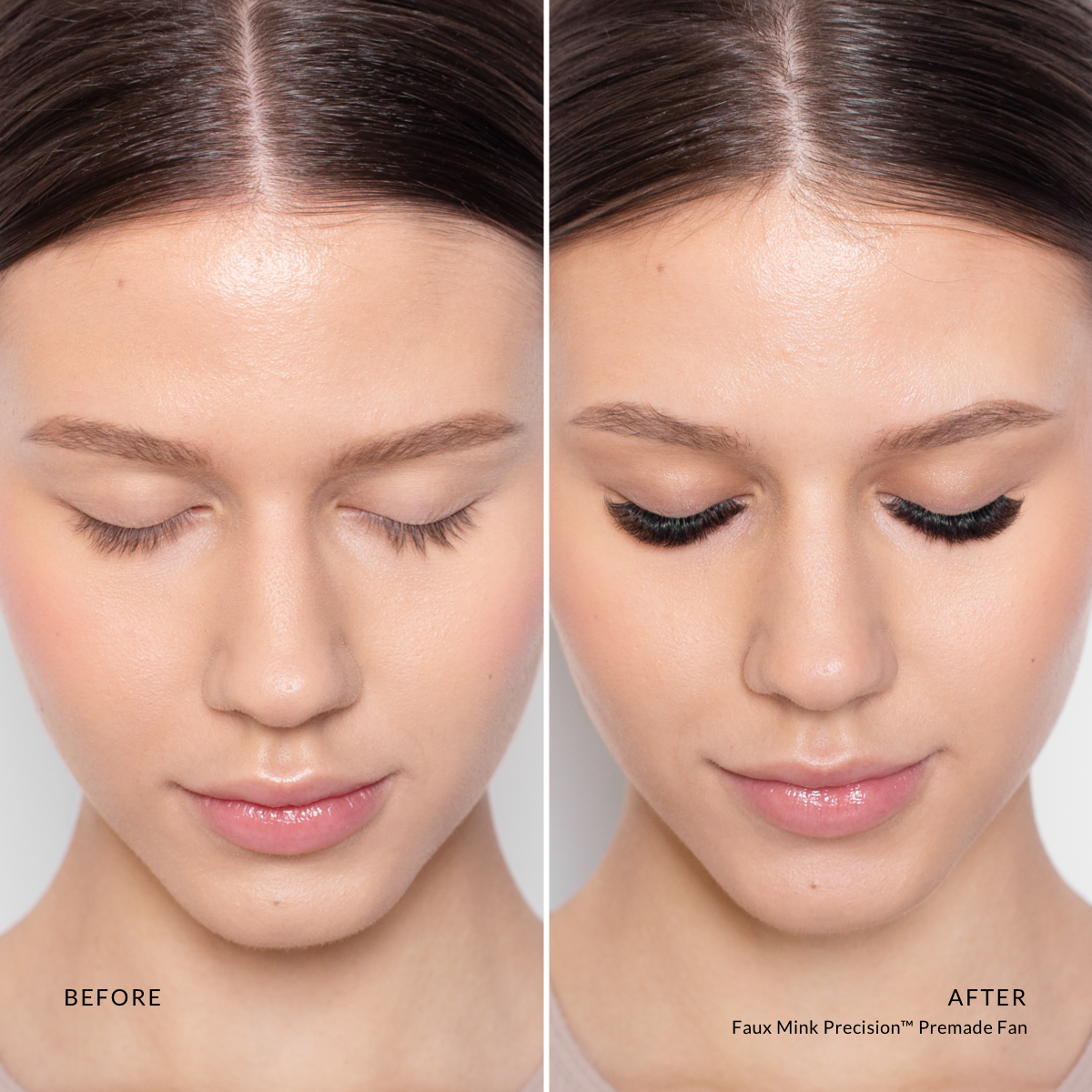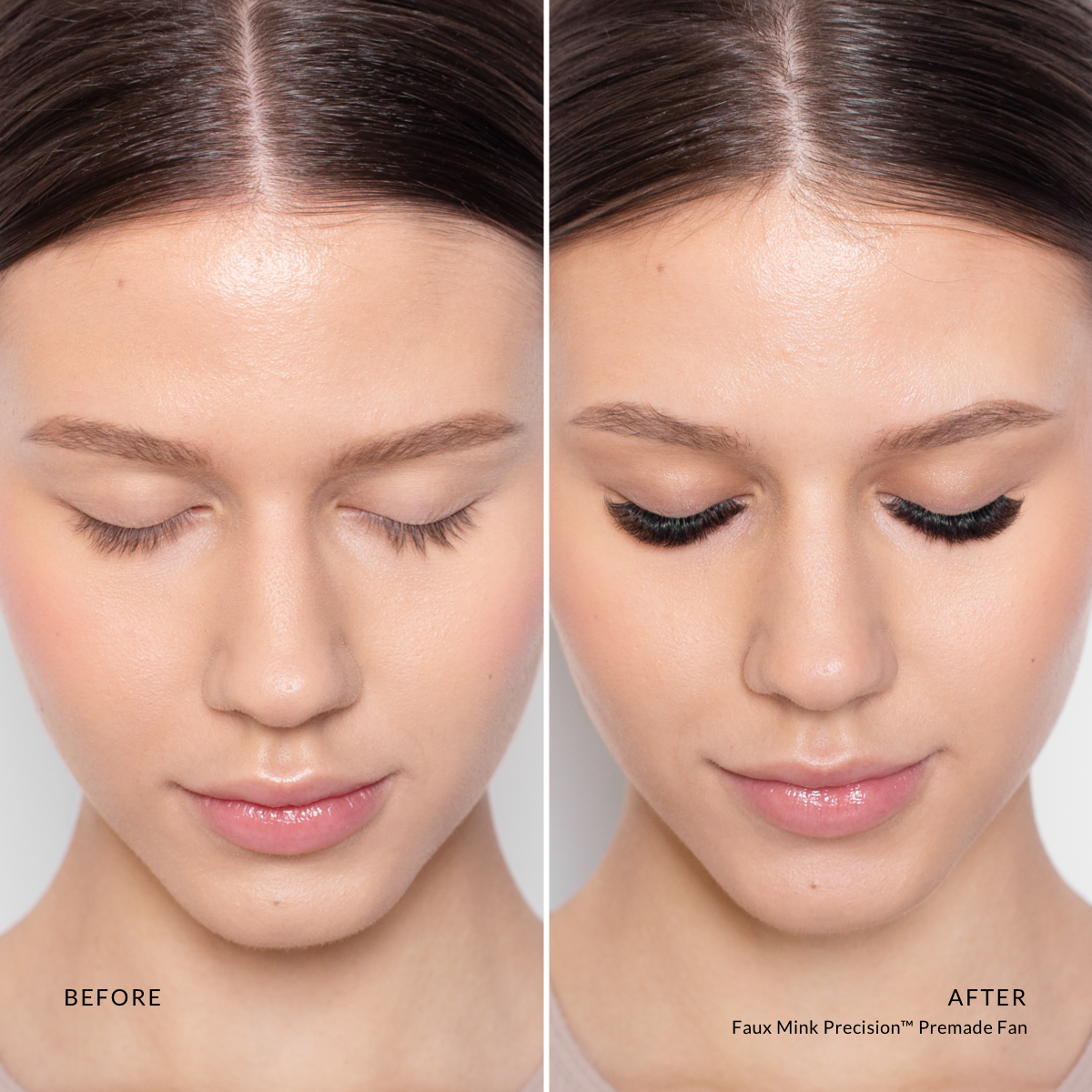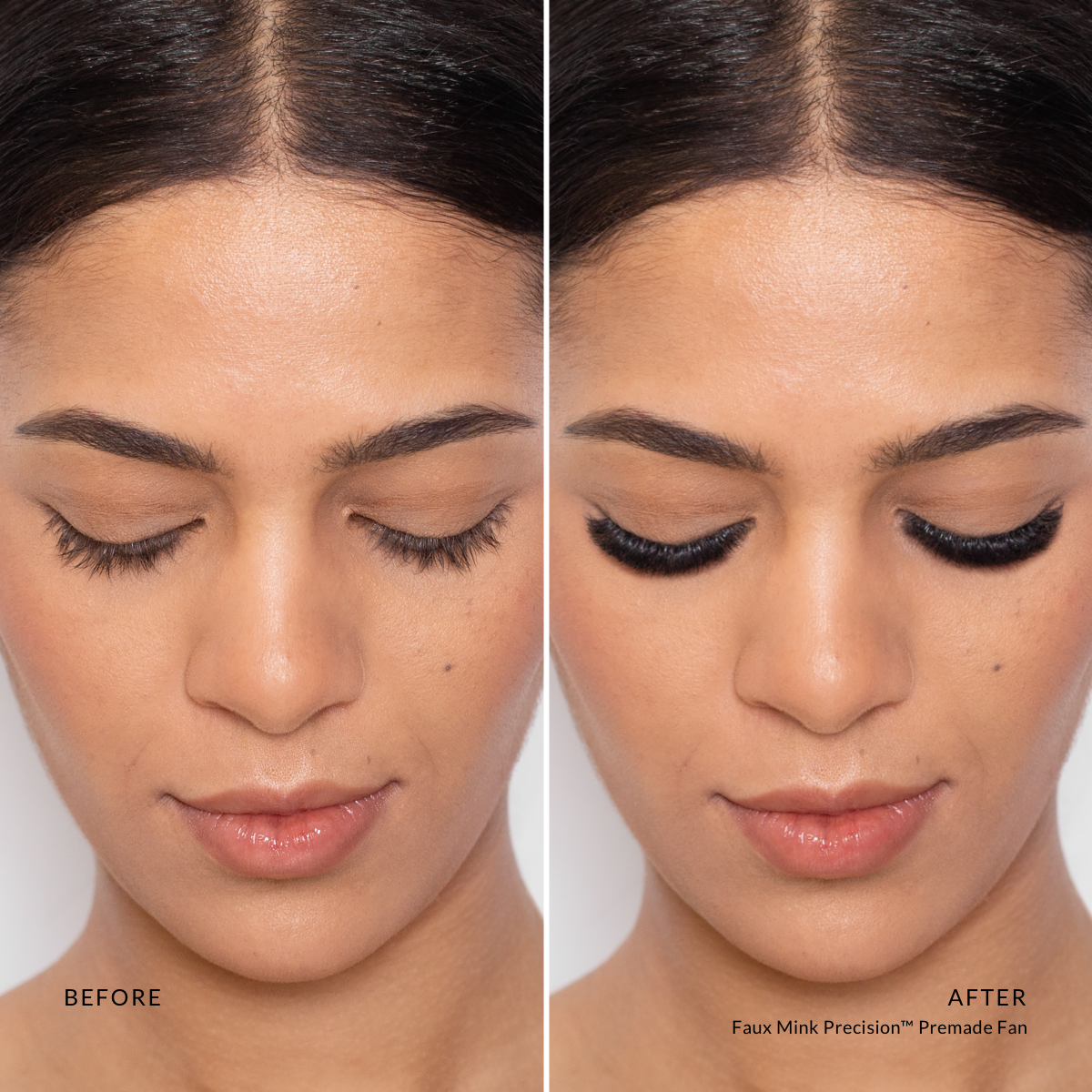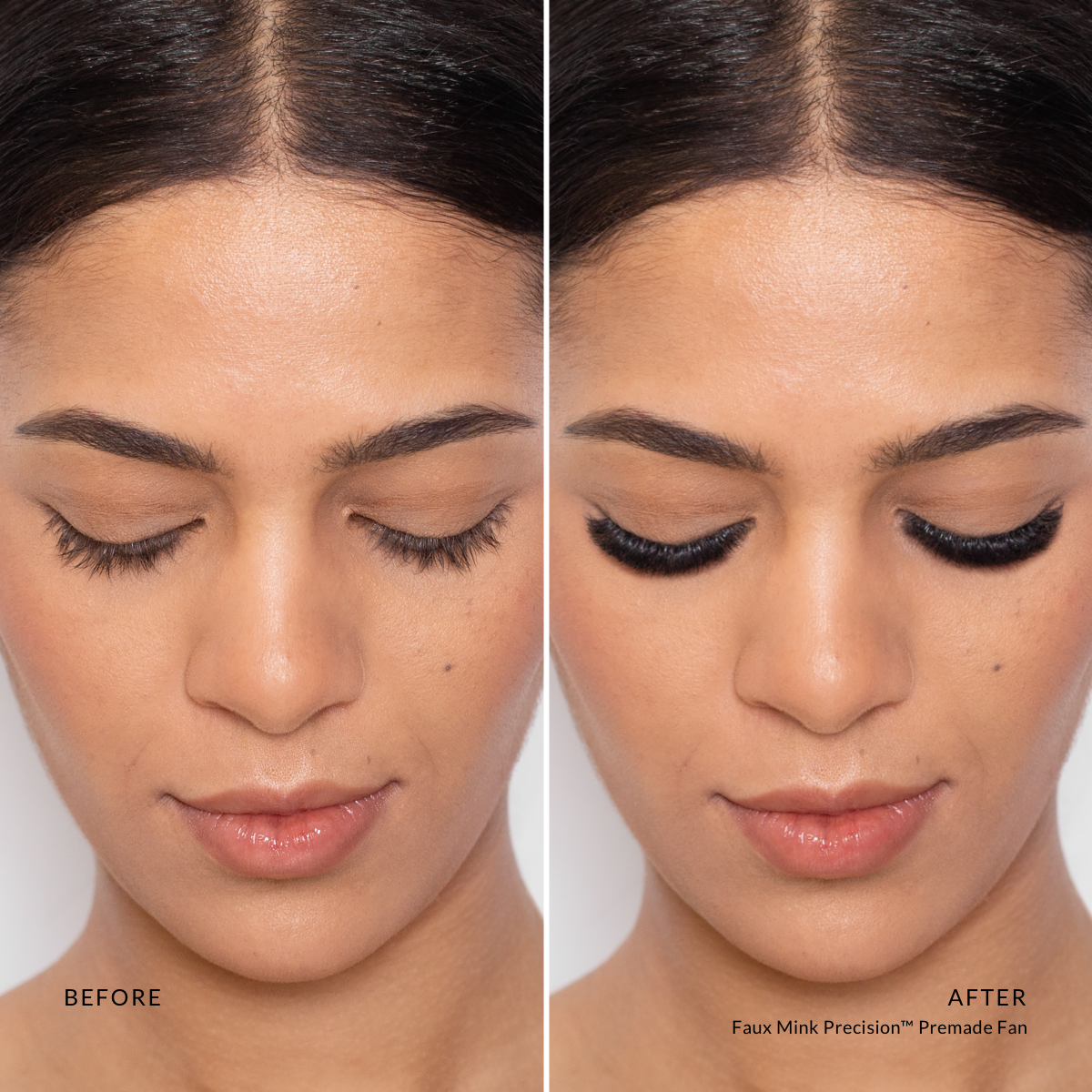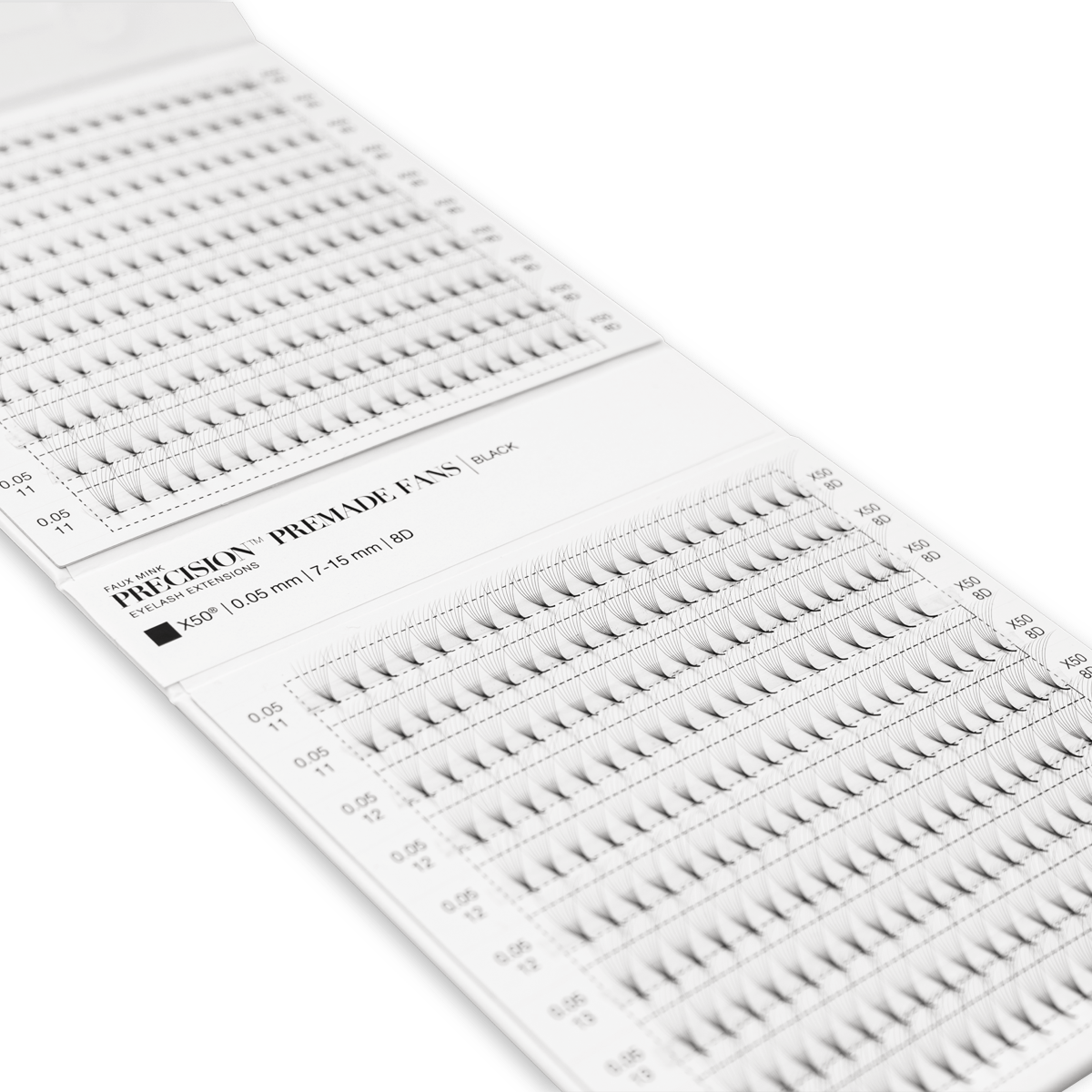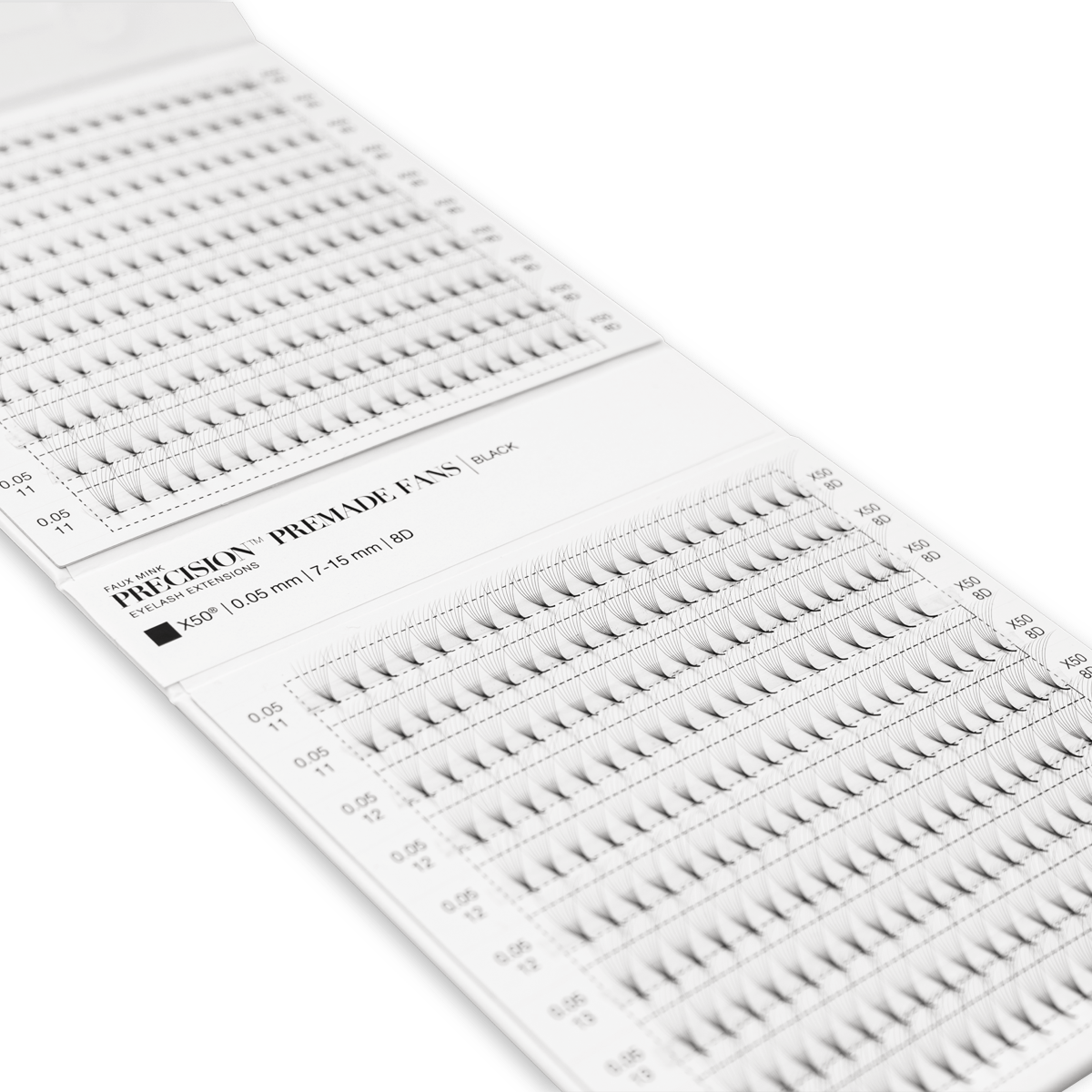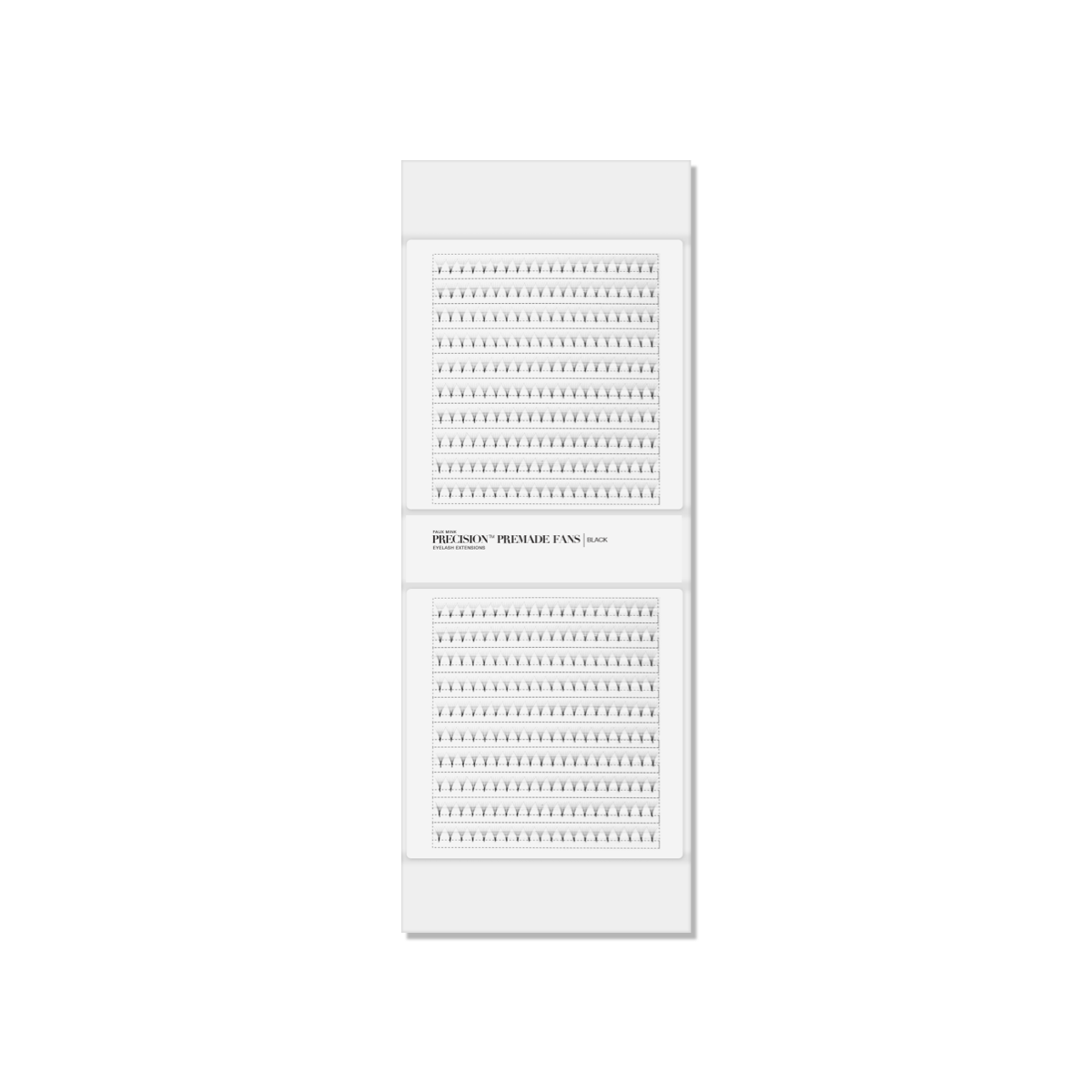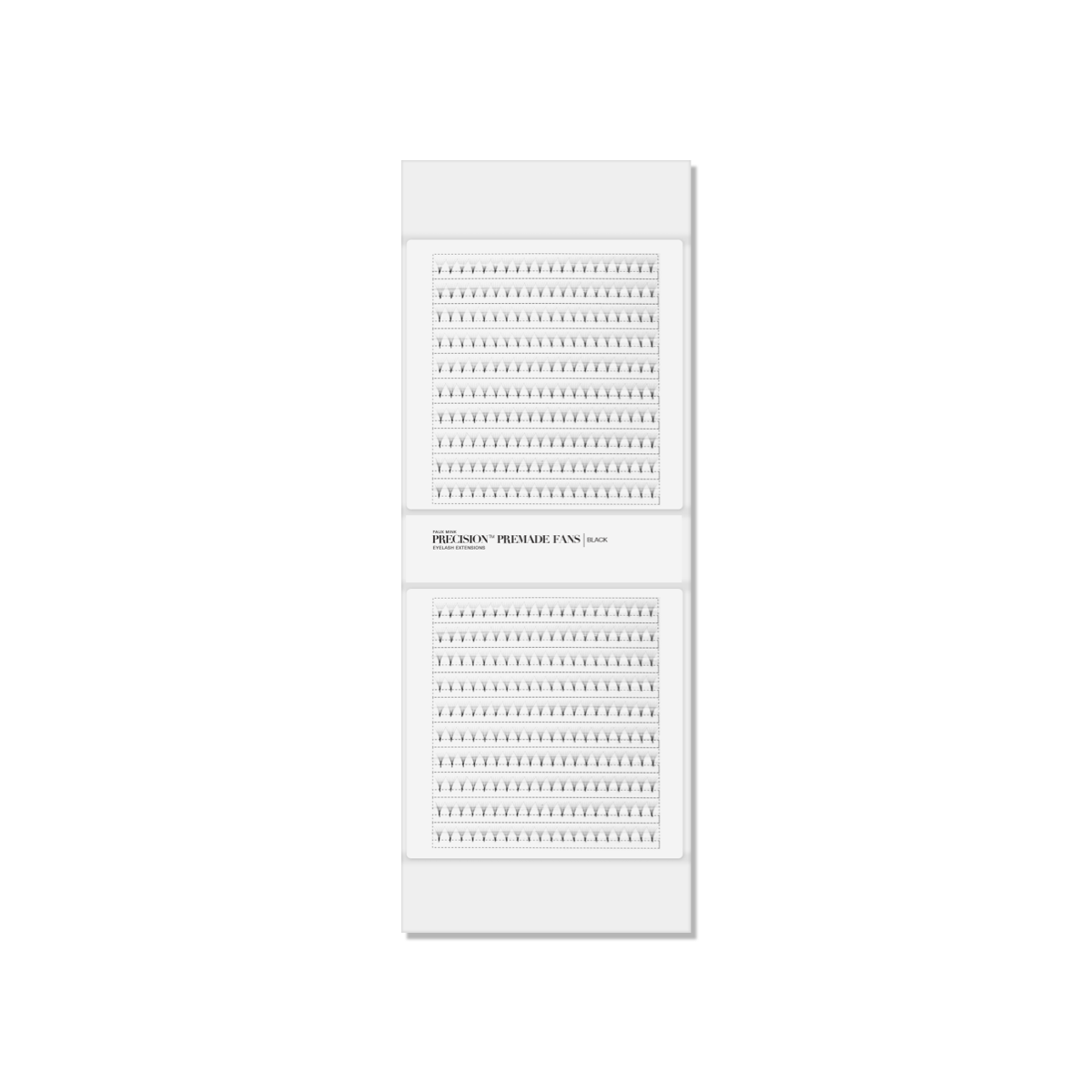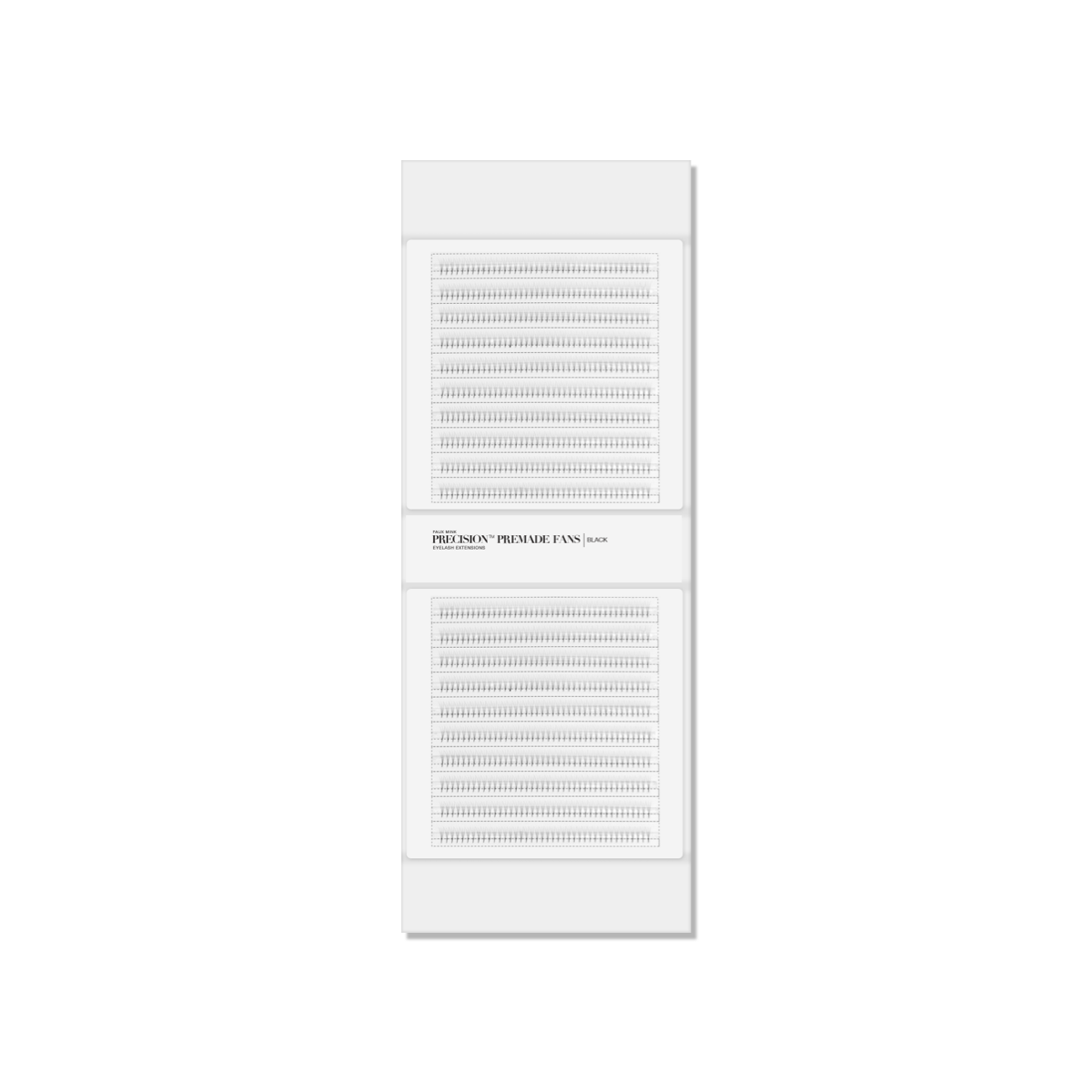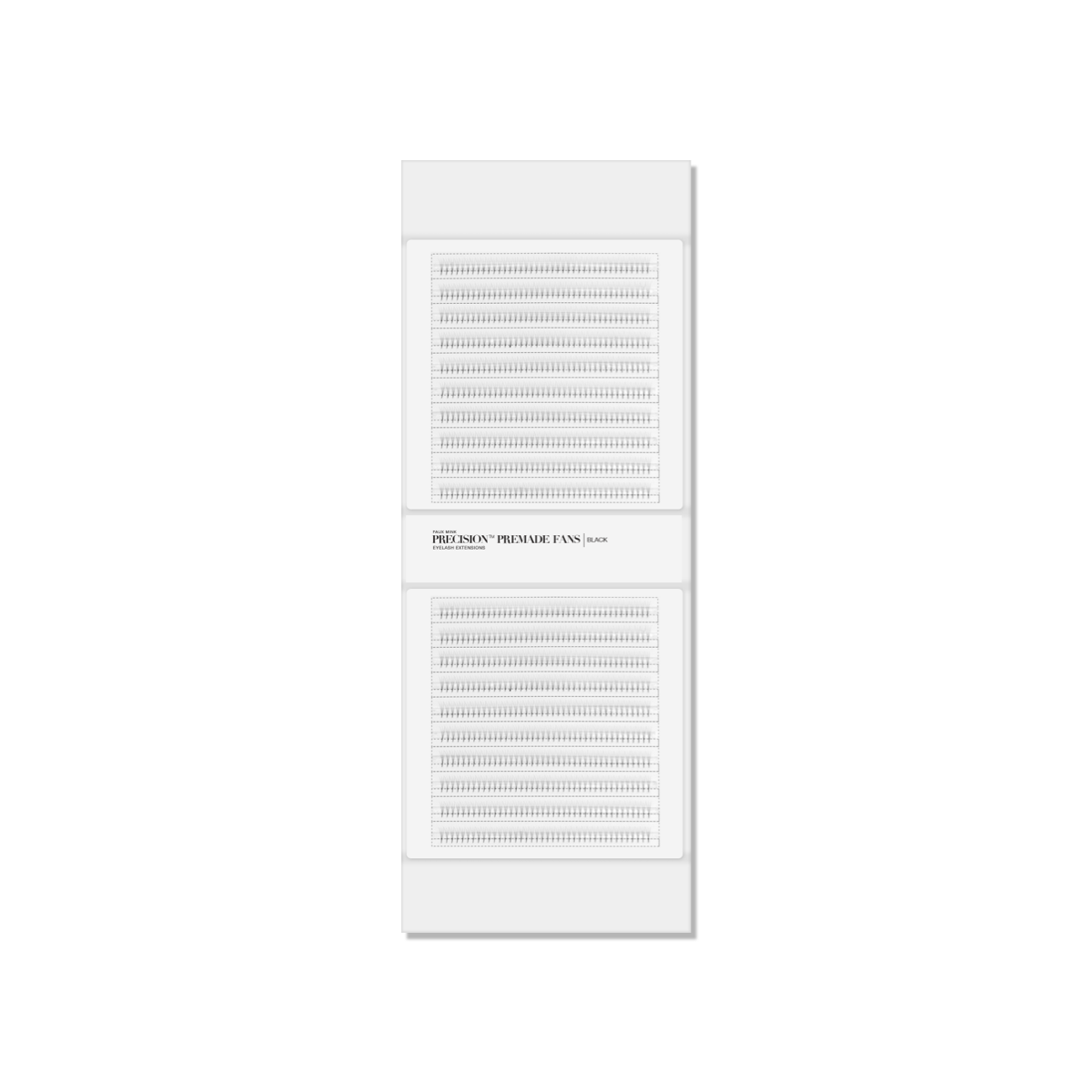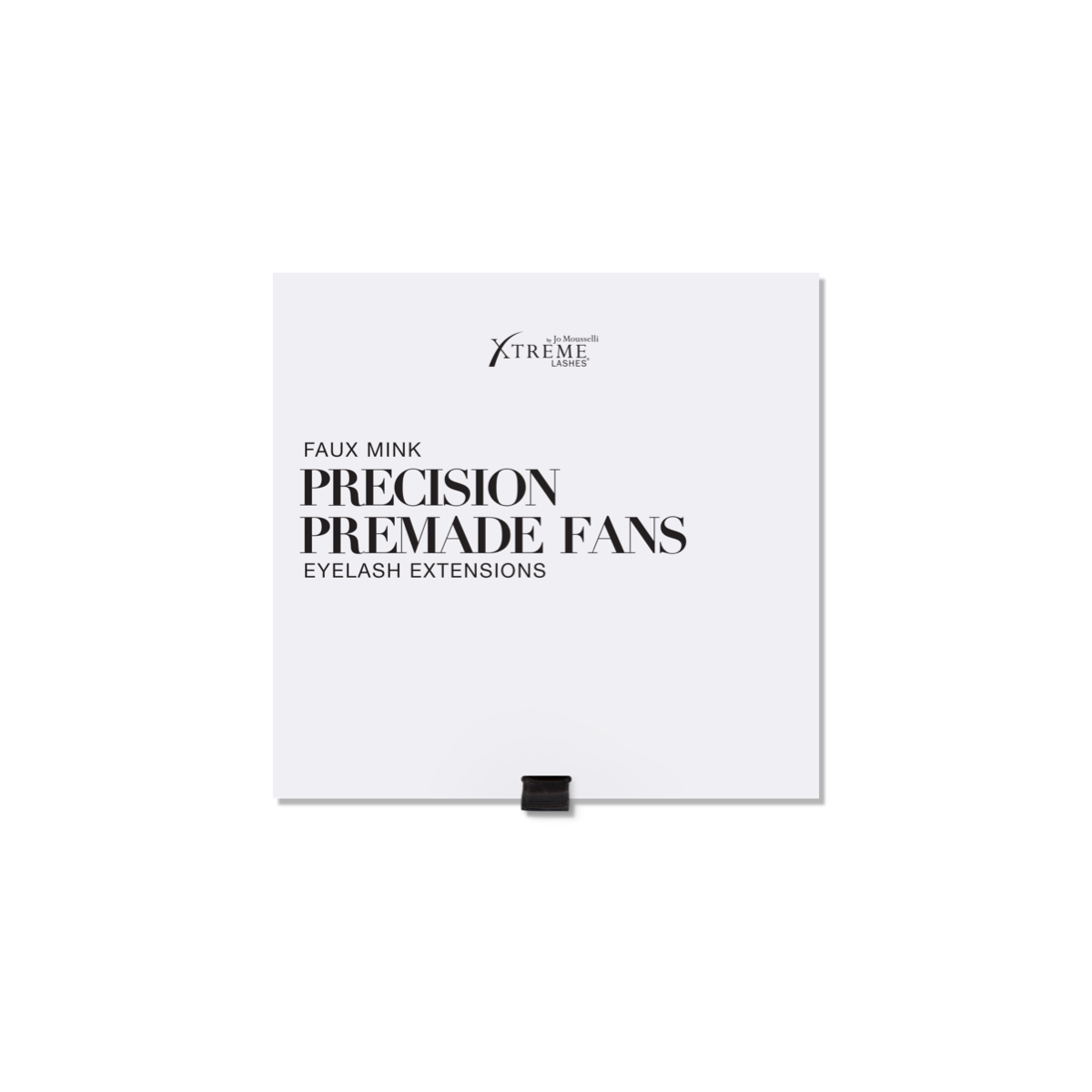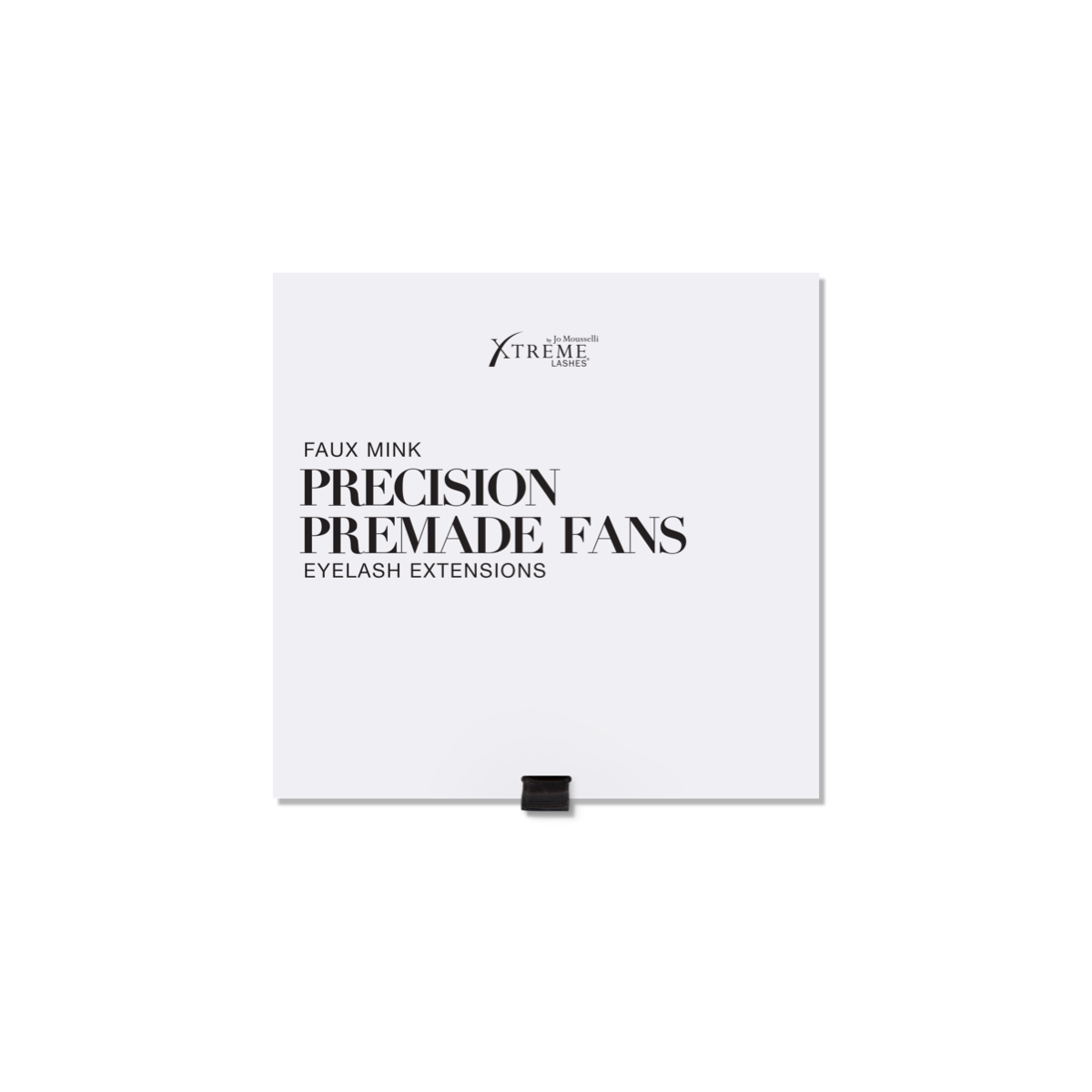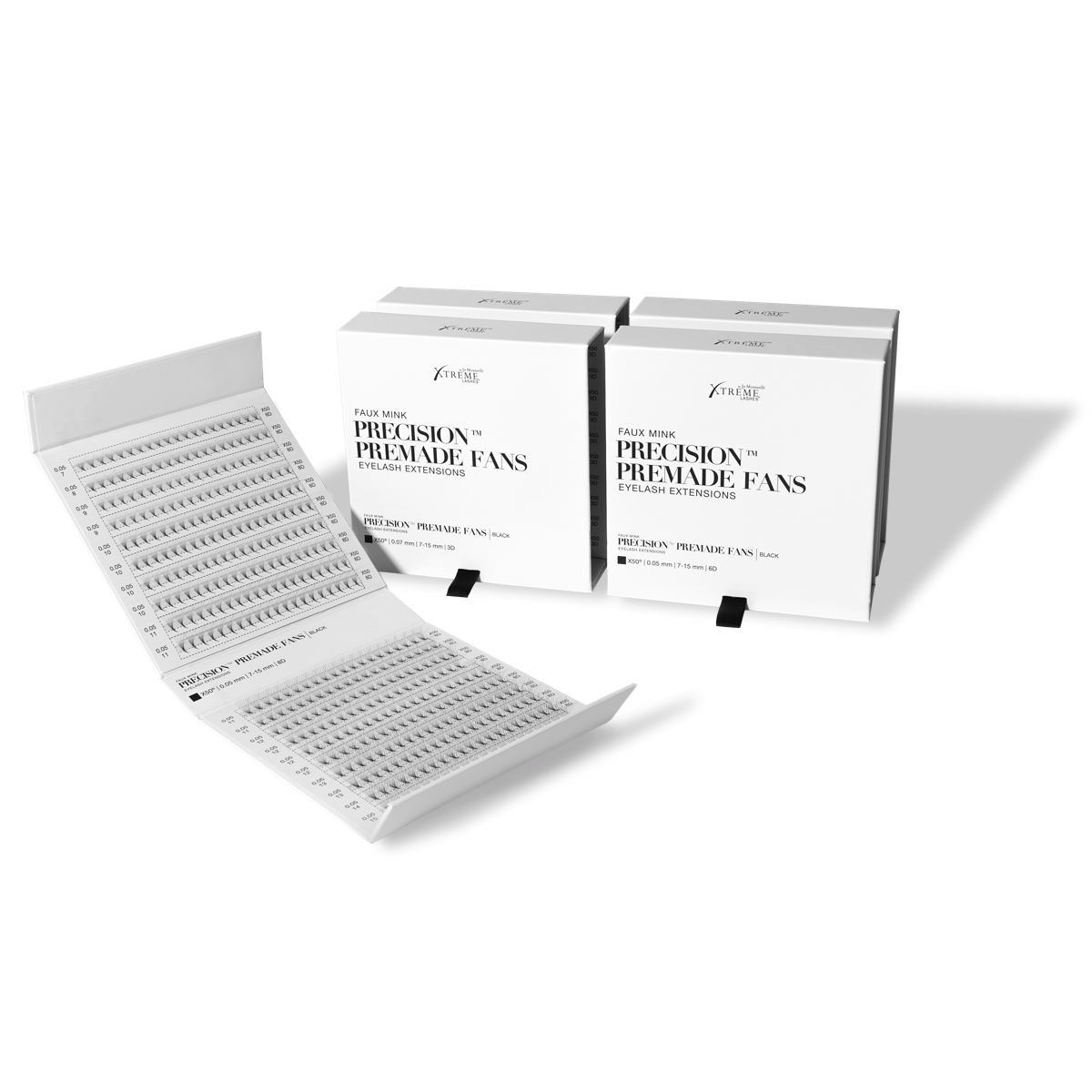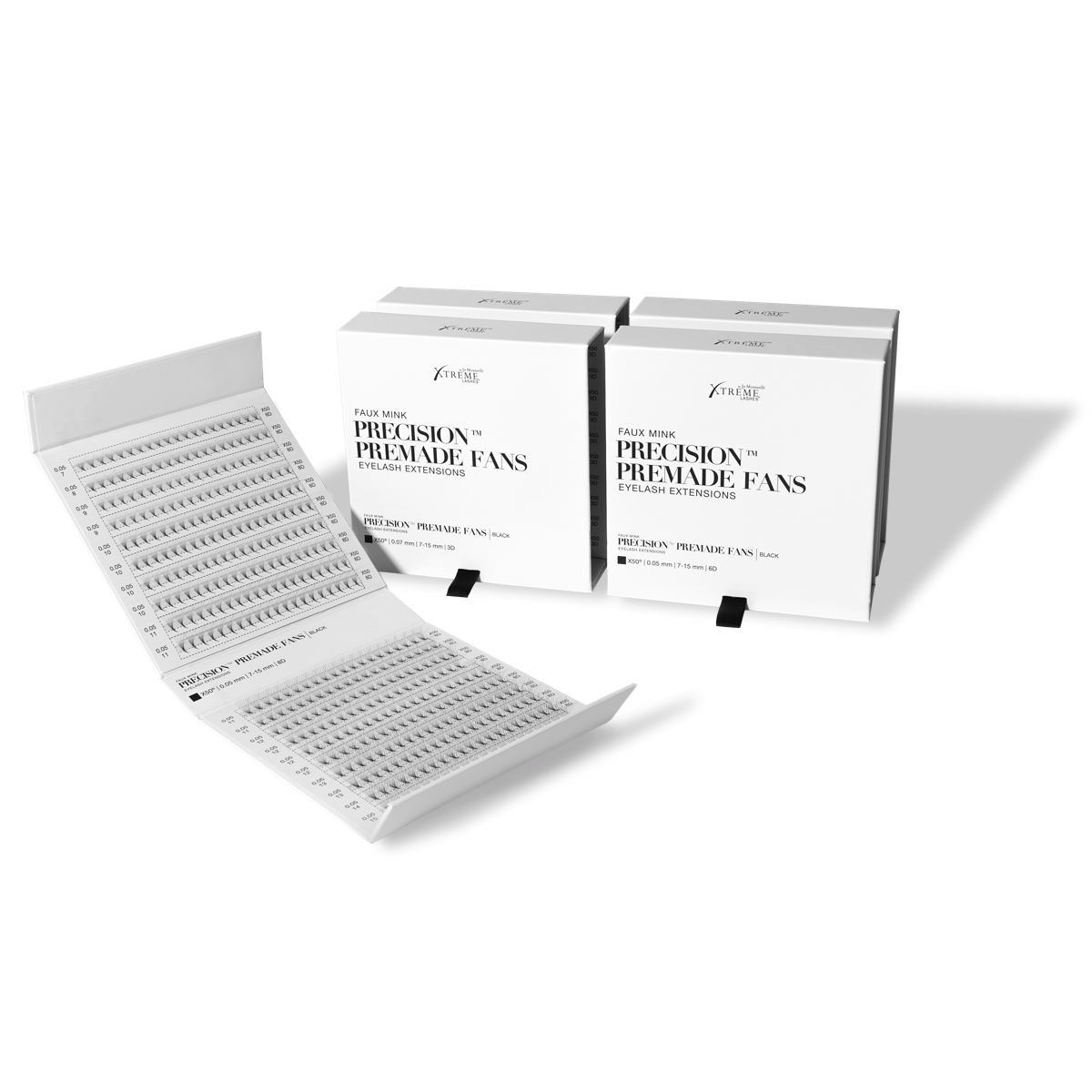 FAUX MINK PRECISION™ PREMADE FANS X50® CURVATURE
Beskrivning
Ytterligare information
Beskrivning
ABOUT PRECISION™ PREMADE FANS
Bypass traditional methods for volume lash pickup and enter a new chapter of volume lash application with Faux Mink Precision™ Premade Fans. Discover ready-to-use 3D, 6D, and 8D volume lash fans neatly presented for effortless pickup and attachment. The result? Faster lash applications, extra time to perfect your design, more time to book an additional 1-2 clients per day, and noticeably greater profits.
Developed to exacting standards, Precision Premade Fans Eyelash Extensions surpass the competition in appearance, consistency, and performance. Discover evenly spaced widespread lash fans across the entire collection and slim bouquet-style bases for a seamless and longer-lasting attachment. Complete applications with confidence knowing that fans will not collapse between ReLash appointments!
Experience a flexible, rich black fiber with a natural finish and an enduring lash curvature that stays true to form day after day. Swim, shower, spa, exercise, and sleep without fear of volume, curl, or color loss.
Multiply lash density and master volume lash application with enhanced Ease, Speed & Precision™.
EASE
Ready-to-use premade volume lash fans (3D, 6D, 8D) for immediate use
Blend effortlessly with other lash types to create a multitude of custom looks
No risk of volume fans collapsing during applications or between ReLash™ appointments
SPEED
Complete Omni Volume® and Hybrid™ lash looks in dramatically less time
Book an additional 1-2 clients per day from time saved
Attach quickly and seamlessly
PRECISION
Evenly spaced extensions within each fan for with perfect symmetry
Fiber that maintains its curvature and color richness
Slim bouquet-style bases that are consistent in size for an easy, seamless, and strong attachment
 
Ytterligare information
| | |
| --- | --- |
| Längd och Tjocklek | PRECISION™ PREMADE FANS X50® CURVATURE 0,05mm 6D 7-17 mm, PRECISION™ PREMADE FANS X50® CURVATURE 0,05mm 8D 7-17 mm |